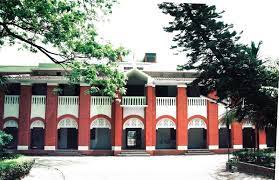 BUET Alumni Career Development Workshop: Navigating the Professional Landscape

Dear BUET Alumni,
We are excited to invite you to the BUET Alumni Career Development Workshop, a special event designed to equip you with the tools, insights, and strategies to navigate the ever-evolving professional landscape successfully. Whether you are seeking new opportunities, aiming for career growth, or considering a career transition, this workshop is tailored to provide you with valuable guidance and resources.
Workshop Highlights:
Expert-led Sessions: Engage with industry experts and seasoned professionals who will share their knowledge and expertise on various career-related topics such as personal branding, job search strategies, networking, and professional development.
Panel Discussions: Participate in interactive panel discussions featuring distinguished BUET alumni who have achieved success in different sectors. Gain insights into their career journeys, lessons learned, and valuable advice for professional growth.
Skills Workshops: Enhance your skills through hands-on workshops on topics such as resume writing, interview preparation, effective communication, and leveraging LinkedIn for career advancement.
Networking Opportunities: Connect with fellow BUET alumni, industry leaders, and recruiters during networking sessions, creating valuable connections and expanding your professional network.
Career Fair: Explore job and internship opportunities at the career fair, where esteemed companies and organizations will be present to engage with talented BUET alumni.
The BUET Alumni Career Development Workshop aims to empower you with the necessary tools, knowledge, and networks to thrive in your professional journey. It serves as a platform to connect with fellow alumni, gain industry insights, and discover new career possibilities.
Registration details and further updates about the workshop will be shared on our official website, [http://buetalumni.org/]. Make sure to regularly visit the website and follow our social media channels to stay informed about the latest news and announcements.
Don't miss this opportunity to invest in your professional growth and connect with the vibrant BUET alumni community. We look forward to your active participation in the BUET Alumni Career Development Workshop.
For any inquiries or suggestions, please feel free to contact our organizing committee at [email address] or [phone number].
Warm regards,
BUET Alumni Association